Fusion Jazz Trio (FJT) was formed in 2002.  This energetic jazz trio blends bold percussion, funky, innovative bass lines and electrifying keyboard refrains into a refreshing musical signature sure to please any discerning audience.  FJT has been featured at corporate and charitable affairs, notable restaurants, Musikfest as well as many professional associations and private engagements throughout the Lehigh Valley and beyond.

Drawing from their own personal backgrounds the members of Fusion Jazz Trio - Vernon J. Mobley, Brian Bortz and George Grund - are consummate dedicated musicians eager to share their mellow tones and sultry sounds with new listeners.  Whether you have a special occasion or simply want to be entertained, Fusion Jazz Trio is your "fusionistic" passport to good times and great vibes.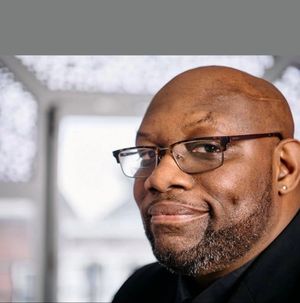 Vernon J. Mobley - Drums
 
Vernon is a drummer at heart who has been playing for nearly 3 decades. During that time he has worked tirelessly to craft an unmistakable drumming style and talents unrivaled in the Lehigh Valley.  Often playing multiple rhythmic patterns while playing additional percussion instruments, Vern's sound often gives the illusion of multiple drummers/percussionists playing the drum kit simultaneously.
 
His roots are of Gospel and his skills carefully cultivated while playing in church with his father (organist) and his brother (bassist & guitarist).  Both his understanding of music at a young age and demonstrated virtuosity made him a requested musician of local Philadelphia and tri-state area churches, as well as Gospel singing groups and choirs.  His elevated skill level won him an invitation to play alongside other talented musicians at the Academy of Music in Philadelphia at the age of 11.
 
Longing for the opportunity to further use some of his talents and share his extensive musical knowledge with jazz aficionados, Vern organized Fusion Jazz Trio.  Since 2002 his labor of joy has been to make Fusion a recognizable name throughout the Lehigh Valley.  Though Vernon's primary focus is Fusion, he still finds time to play with many local artists and musicians such as Barry Sames, Will Brock (Gerald Veasley), Gene Perla(Miles Davis/Nina Simone), Ian Holmes(American Idol), Moe Betta (Wyclef Jean), Richard Cummings(Harry Belafonte), Robbi  & Bakithi Kumalo(Paul Simon) and a host of others.
 
In drumming the beat is only half of the battle.  The other half is sound.  Vernon prides himself on using only equipment that is of the highest quality available.  Because of this Vernon fully endorses Soultone Cymbals.   www.vernmobley.com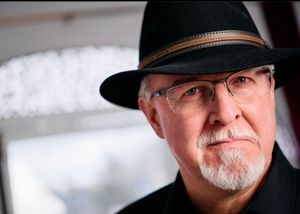 Brian Bortz - Bass
 
Brian has been playing bass and guitar professionally for over 30 years.  His professional credits include: orchestra bassist for George Burns, Don Rickles, Joan Rivers, Regis Philbin, Jay Leno, Jerry Seinfeld, Dennis Miller, the Broadway touring cast of Grease, and a host of others.   He toured the US, Canada and Caribbean in the early 1980's, honing his skills as a versatile and energetic player.  Brian has played most musical styles, from Rock to Reggae, Funk to Fusion, Country to Classical, Broadway, Jazz, Latin and a few other ethnic styles thrown in (including Polkas!).  He has numerous recording credits and currently can be heard around the Lehigh Valley playing in Fusion Jazz Trio, and also all around the Delaware Valley in the 11-piece dance band, James Gerard Orchestra.
 
Brian counts as the greatest privilege among all these to be a worship leader for the past 8 years at New Covenant Christian Community Church in Bethlehem.  Brian has worked with Ian Homes and the Holmes Family, The Praise Project, and other worship settings around the Lehigh Valley and Bucks County.   He has also been an instructor/clinician at the national worship conference of the United Methodist Church's Aldersgate Renewal Center in Nashville, TN.
 
George Grund - Keys
George Grund is a native of Bethlehem, PA and now resides in Hellertown, PA. He began studying piano at the Bethlehem Conservatory at age 7 and began clarinet and saxophone at 10. George graduated from West Chester University in 1975 with a B.A. in Music Theory, and has been a freelance musician in PA, NJ, and NY. From 1976-1981, he served in the 399th and 3rd Infantry Div. Army Bands as instrumentalist and arranger. From 1993 to 2008, George was the pianist for the Rob Stoneback Big Band and has rejoined the band since 2017. Over the years he has also performed with the Coasters, Drifters, Ben E. King, Lee Oskar, Lisa Simone, Sterling Koch, the Buzz Jones Big Band, and the Glenn Miller Orchestra. For 8 years in Arizona, George performed with many of the top jazz musicians in the Phoenix area and the popular band Flipside-45. He has again begun his musical activities in the Lehigh Valley as keyboardist for Fusion Jazz Trio and plays with many different local and regional artists.